Members' Page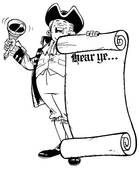 Notice Board
Please ensure that all music folders are returned to the Bandmaster by the last day of the current part of the season.


January to July 2017
Preparations for the 100th Anniversary coming in July 2017 are now in full swing. Terry and Joe have accomplished a mountain of work but there is lots of stuff to do. Almost everyone in the Band needs to volunteer. Please help. Check with Terry Moon and Joseph Fuoco.
Updates to our Website and Facebook page regarding details of the 100th are now posted and new information will be added as required. Other information will be announced at upcoming rehearsals.
By mid-May we will be looking at the music for the 100th. There will be no end of season picnic in June this year as that date marks the rehearsal ramp up to the 100th concert in July. We will likely double up the number of weekly rehearsals as the concert date approaches.
Rehearsal Schedule
Winter / Spring 2017
| | |
| --- | --- |
| Jan 9 | First Rehearsal after Christmas break |
| Jan 16, 23, 30 | Regular rehearsals (review new music) |
| Feb 6*, 20, 27 | Regular rehearsals (*Bun night) |
| Mar 6, 13, 20, 27 | Regular rehearsals |
| Apr 3, 10*, 17, 24 | Regular rehearsals (*Bun night) |
| May 1, 8, 15, 29 | Regular rehearsals |
| May 11 | Grand opening of the new pedestrian bridge |
| May 13 | Parade for Trail Silver City Days |
| May 14 | Concert in the Park (Trail) |
| May 27 (possible) | Concert for Warfield Days / Beaver Valley Days |
| June 5, 12*, other dates | Regular (and extra) rehearsals (*Bun Night) |
| June 3 | Parade for Sunfest (Castlegar) |
| June 7 | Concert in the Park (Castlegar) |
| June 15 | Concert in the Park (Trail) |
| June 19 | Concert at Columbia View Lodge (Trail) |
| June 26 | 100th Anniversary Rehearsals |
| July 3, (5), 10, (12) | 100th Anniversary Rehearsals |
| July 17, (19) | 100th Anniversary Rehearsals |
| July 20 - 23 | 100th Anniversary Rehearsals |
Fall 2016
Sept 19
First rehearsal of new season
Sept 26
Regular rehearsal, new music
Oct 3, 17, 24, 31
Prepare Remembrance Day music
Nov 7
Prepare Remembrance Day music
Nov 11
Remembrance Day – cenotaph, Legion concert
Nov 14, 21, 28
Prepare Christmas music
Dec 5
Prepare Christmas music
Dec 12
Concert – Columbia View Lodge
Dec 14
Concert – Rotary Carol Festival.
Start of Christmas break